Thanks to Medline for allowing us to use their photos.
The equipment shown here are items that may be available through loan closet programs. Most organizations receive donated equipment from the community, so equipment availability varies. Some organizations are only able to accept certain types of equipment and may not have many of the items shown.
Please consult with a professional medical care provider to determine what type of equipment is best for you. If you have a progressive condition, some pieces of equipment may be better choices than others. A professional health care provider will be able to help you choose the right options for you.
Walking Aids
Canes
Walkers
Crutches
Wheelchairs
Lifts
Bathroom
Toilet
Bath
Bedroom
Dressing Aids
Transfer Aids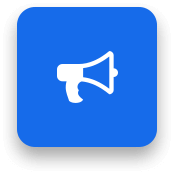 If you are a health care provider or nonprofit
Contact us us if you would like us to email you a printable version (PDF) of the loan closets for your patients/clients. Please be sure to let us know which counties you would like.