How to Donate Medical Equipment
How to Donate Medical Equipment
Do you have medical equipment you are thinking about donating?  Great! By donating your equipment you'll be helping your community.
Locating a loan closet program in your area
If you are searching for a program in Michigan, Wisconsin, Northern Indiana, or Northern Illinois you may click on the name of your state to search for an organization.
If you are searching for a program outside this area, we would like to offer you some suggestions:
GoodHealthwill of Colorado maintains a state-by-state list of medical equipment/health supplies recycling organizations and loan closets.
Ability Tools provides a list of medical equipment reuse programs for California residents.
For online (Google) searches, include the name of your county (and/or city) along with your state in your search. "Loan closet" and "medical equipment lending program" often lead to programs. Instead of trying to search for a place to "donate to", search for a loan closet program. If they loan equipment, they will probably accept donations.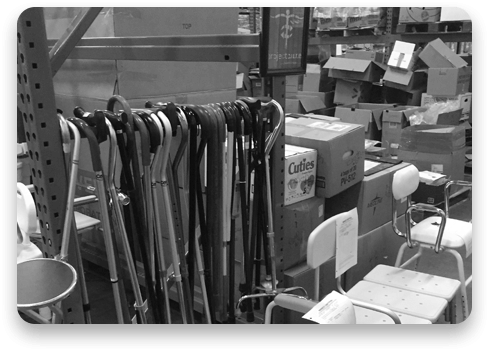 National Organizations
Here are some National Organizations that often have loan closets. You may click on the name of the organization to find a chapter near you.
Muscular Dystrophy Association
Centers for Independent Living
You may also want to consider donating your equipment or medical supplies to an organization that offers medical relief overseas. Places of worship may be able to help you find local programs. There are also many private overseas programs.
Call first
After you have found an organization you would like to donate to, please call them to see if they will be able to accept your equipment.  Some loan closets have very little space available, and they may not have room to store your equipment.
Is this a piece of equipment you would want to use if you needed it?
Please make sure your piece of equipment is in good condition. A shower chair with rusty legs can pose a safety concern for the next person using it. If your piece of equipment needs minor repair, please let the organization know about it.
Is the equipment clean?
Please make sure your equipment is clean before donating it to an organization. Your efforts will be greatly appreciated.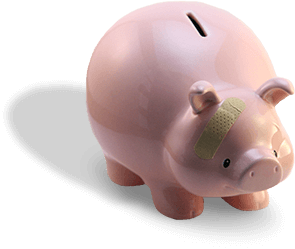 Thank You
Thank you for donating your equipment. There is a tremendous need for it, and you will be helping many people in your community.